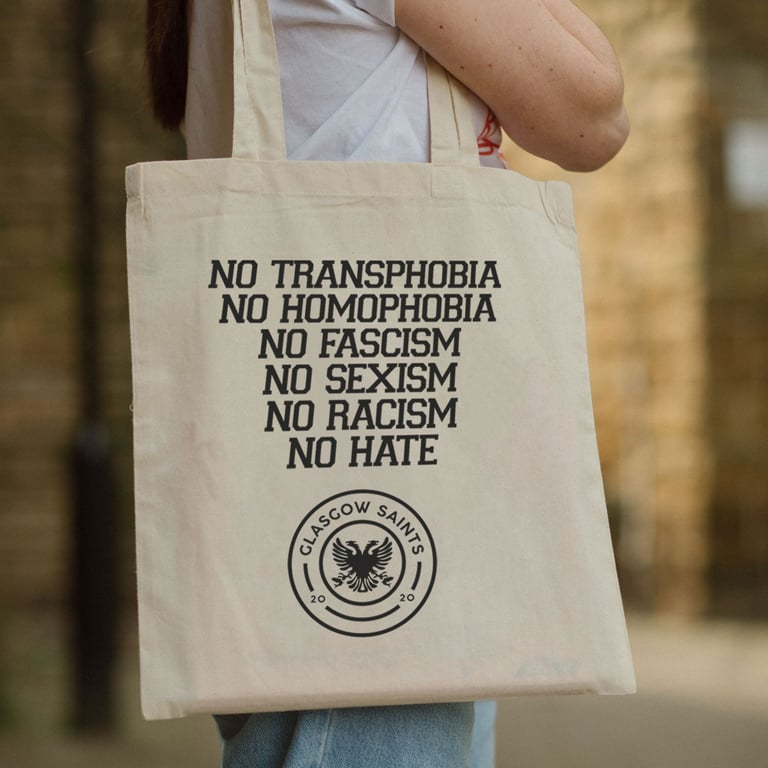 Are you a fan of deliberately short trousers? Bold socks and small beanie hats?...well do we have the bag for you!
Rucksacks are so 2010 and plastic bags make Mr. Attenborough sad :(
Grab this TOTEs amaze bag and display loud and proud your stance on discrimination of any kind with the GSFC "No Hate" Tote Bag!