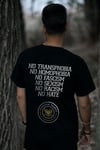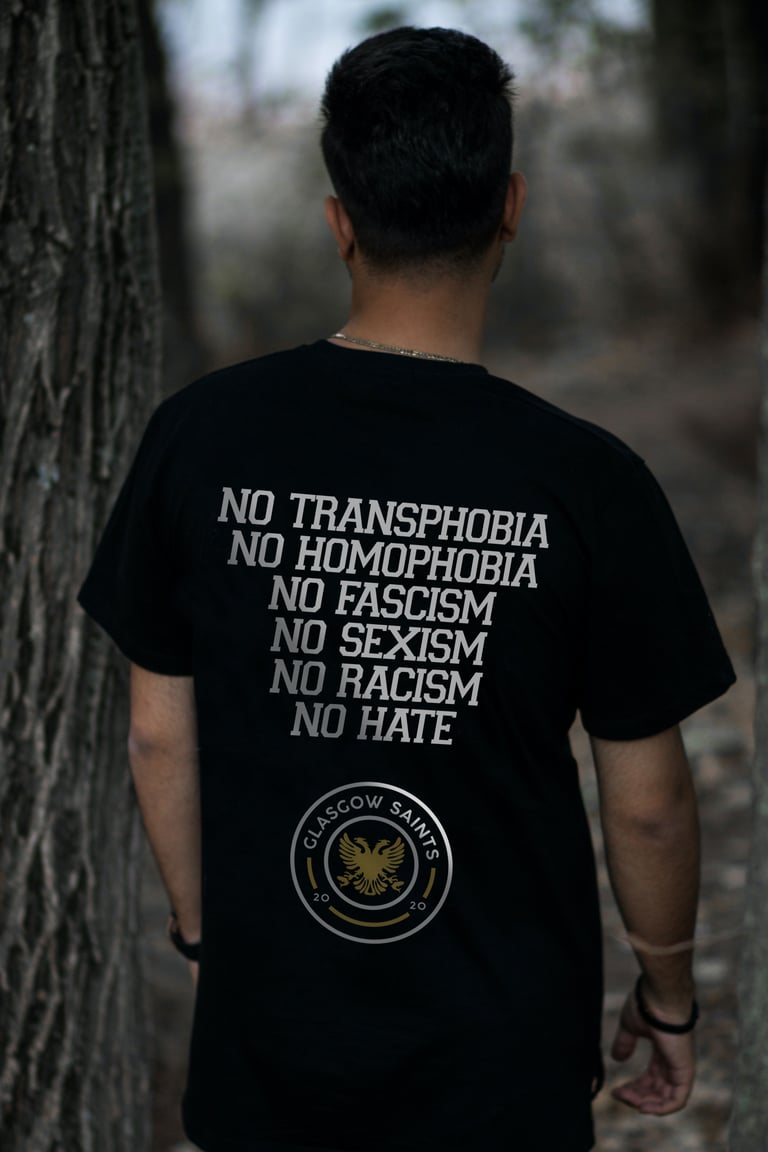 Anti-Hate Charity Shirt - Black
Glasgow Saints F.C. is an inclusive, anti-discrimination organisation & we are always looking to help our community and those in need, however we can.
As the weather turns in our City, the winter months are an unforgiving place for those without a place to call their own.
For this reason we have chosen to help Glasgow Night Shelter by donating 50% of the proceeds from all sales of our "Anti-Hate" shirt.
Glasgow Night Shelter is a registered charity (SC047169) and the only organisation in Scotland providing emergency accommodation to destitute asylum seekers.
For more information head to - https://glasgownightshelter.org
The shirt features the official club crest on the front pocket area, with the motto "Solidarity & Community" proudly surrounding the design & a clear anti-discrimination message and show of support for all who suffer oppression, on the back of the shirt above another print of our club crest.